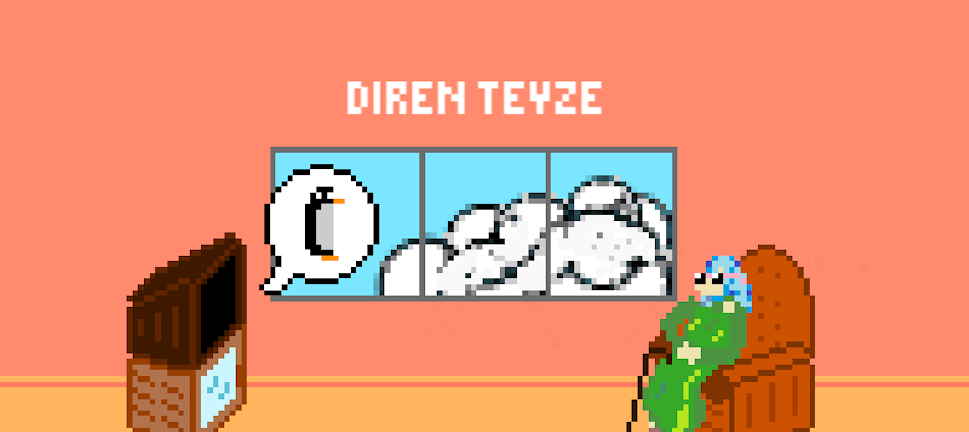 Diren Teyze
A downloadable game for Windows, macOS, and Linux
Created for Game Developers Turkey's #GeziJAM in 2013. The theme was Gezi Park Resistance in Turkey.
It was an ordinary day for "Teyze". While she was watching documentaries on the TV, she realized the noises coming from the outside. Despite she was living on the sixth floor, there were gas clouds coming from the windows. When she saw the protesters need help, she leaves her apartment to help them and stop the provocateurs from damaging.
Press the correct keys on the keyboard that appears above the person's head.
Efe Alaçamlı (coding - music - game design) and Engin Ünsal (artwork - game design)

Blog post about development process
Soundtrack is on Soundcloud
Download